ACTIVITIES
AT THE LODGE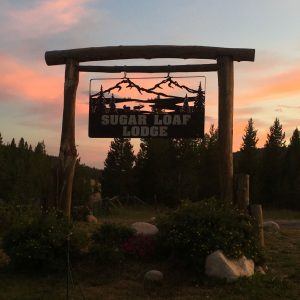 There is plenty to do during your stay at Sugar Loaf Lodge. Since we are blissfully unencumbered by television, the internet, or other electronic gadgets, we invite you to reconnect with your companions and the surroundings. The game room in the Lodge includes billiards, foosball, and poker. Each cabin is equipped with numerous board games and cards.
Outside, you can try your luck at basketball, horseshoes, or various yard games. There are many beautiful places to explore, including the meadow filled with wildflowers and ponds for fishing. On the property, discover one of our hiking or mountain biking trails. When the snow falls, there are abundant opportunities for snowshoeing and sledding.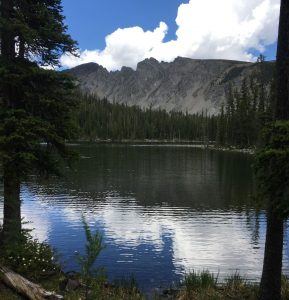 SURROUNDING AREA
The opportunities for fun do not stop at the property line. Across the road, extensive cross-country skiing and snowmobiling trails can be found. Winter also brings the ability to ice fish, snow kite, or downhill ski at Discovery or Lost Trail Powder Mountain.
Also, in close proximity, you can fish various mountain lakes and streams, hike for miles, or experience the hunting trip of a lifetime. The Big Hole River and Georgetown Lake bring opportunities for swimming, rafting, boating and even more fishing. Other outdoor adventures include digging for crystals at Crystal park, exploring one of the many ghost towns in the area, and visiting natural hot springs.
Hiking
Fishing
Hunting
Boating
Golf
Board Games
Billiards
Foosball
Basketball
Yard Games
Crystal Digging
Ghost Town Exploring
Campfires
Hot Springs
Mountain Biking
Winter Skiing
Snowshoeing
Ice Fishing
Snowmobiling
Snow Kiting