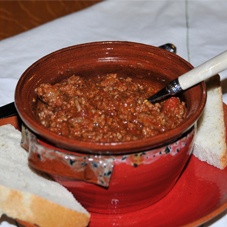 There is nothing like a home cooked hot meal on a cold Winter's day. You just can't beat a big hardy bowl of soup or chili to warm you up. The Soup Shack, located in the Lodge, is open Saturdays and Sundays starting the first weekend of December and going through mid-March. With a soup list that numbers in the hundreds, we serve 6 different soups each weekend. Our best seller, the house chili, is available every weekend. Everything is made from scratch, from the soups to the bread to the fine selection of desserts.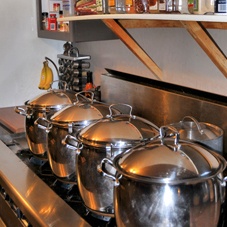 Our hours are 11-4, but we also cater parties and events upon request. Our menu is posted each Friday on our Facebook page. We enjoy your comments and reviews.
The Soup Shack does not have a 5 star chef. What it does have is the best down home, stick to your ribs cooking on the mountain.